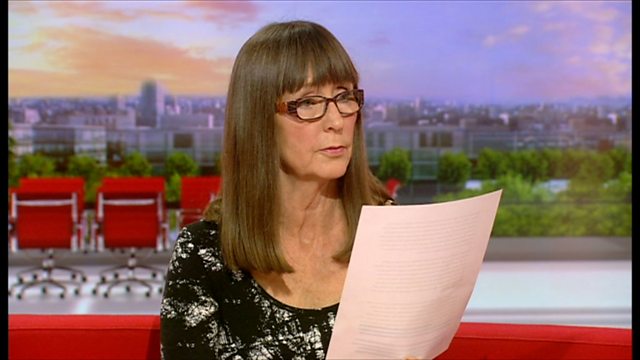 Crime victims to get voice in court
Victims of crime in England and Wales are being offered the chance to stand up in court and describe how the offence has affected them.
Previously, witnesses could only submit a written impact statement, which often wasn't read out in court. The government says the change will stop victims feeling like an afterthought.
Gill Veysey, whose son Darren was stabbed and killed in 2009, is one of those victims. She prepared a statement for the trial but wasn't given the opportunity to read it.
Gill shared some of her words with Charlie and Susanna.