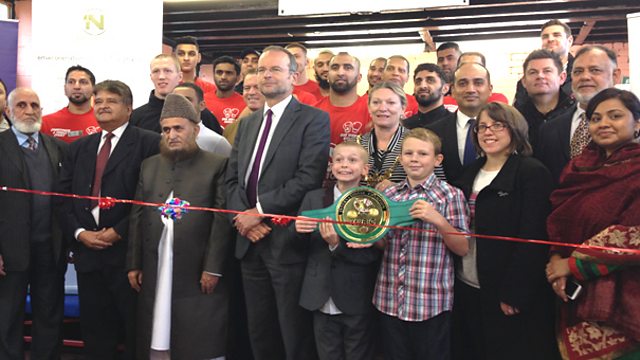 Boxing club tackles anti-social behaviour
The One Nation Community Centre and boxing gym has officially been launched in Sheffield. It's based in a building owned by a local mosque.
The club has already been running for about a year and a half. They say that over the last year anti-social behaviour in the Nether Edge are of the city where the mosque is, has reduced by 53% because they've been able to offer young people something positive to focus their energies on.
At the formal launch they announced that this is the first time in the UK that a boxing gym on a mosque site has been linked up with the Amateur Boxing Association, and they were also keen to point out that the facilities are open to all - black and white, Muslims and Non-Muslims.
Ben Stewart is the Clubs Development Officer for the Amateur Boxing Association England. In this extract he speaks to BBC Radio Sheffield's Waheed Akhtar and explained more…