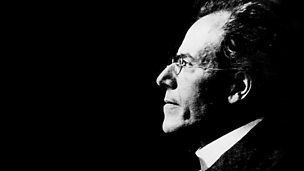 Mahler: Songs from Des Knaben Wunderhorn
Duration: 26:59
Thomas Hampson is a renowned Mahlarian and here he performs a selection of songs drawn mainly from Mahler's Des Knaben Wunderhorn - the settings of German folk poetry made over the course of the 1890s. The original verse collection had been published in 1806 and was dedicated to Goethe.

Little Rhine Legend, The Earthly Life, Where the Fair Trumpets Sound, and Song of the Persecuted in the Tower are all from the group of songs Mahler published in 1899. I Walked Joyfully In The Green Woods is from his first selection of Wunderhorn settings – they appeared in print in 1892.

Thomas Hampson adds in another song, from Mahler's Lieder eines fahrenden Gesellen - Songs of a Wayfarer. Both music and lyrics in this set were written by Mahler though he was very much influenced by the Wunderhorn poems, drawing on similar themes of nature in the first song - I Went This Morning over the Field.
Credits
Composer

Gustav Mahler
Conductor
Performer
Performer

BBC Scottish Symphony Orchestra
This clip is from
4/4 Penny Gore presents the BBC SSO performing music by Sibelius, Britten and Mahler.
First broadcast: 25 Oct 2013