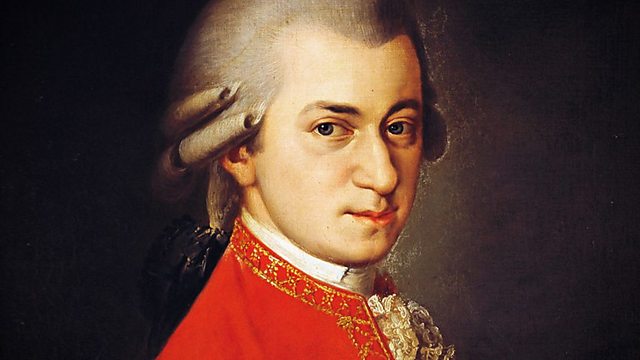 Mozart: Symphony No 40 in G minor
Thomas Zehetmair conducts the Royal Northern Sinfonia in Mozart's Symphony No 40 in G minor.
In the space of just three months in 1788, Mozart had composed what became known as the great final trilogy of symphonies, each in its way a work of miraculous invention and genius. Number 40 was the middle of the three and always has a great impact on its audience.
That said, it has polarised opinion at certain times in its history - one Russian critic said it sounded like the desires and regrets of an unhappy love, whilst Robert Schumann waxed lyrical about its Grecian likeness and grace. For Alfred Einstein it was heroically tragic, and some of Einstein's colleagues thought it was actually written in Mozart's blood.
Whatever the critics have said about it, it has become one of the best-known works in the repertoire, and the genius starts right from the opening phrase – unusual in its day because the accompaniment comes first and then we get the tune - a device that influenced both Mendelssohn, Beethoven and others.
The conductor is the music director of Royal Northern Sinfonia and has been for 12 years. Thomas Zehetmair is moving on from the Sinfonia next year, though he will stay on the role of Conductor Laureate.
Duration: