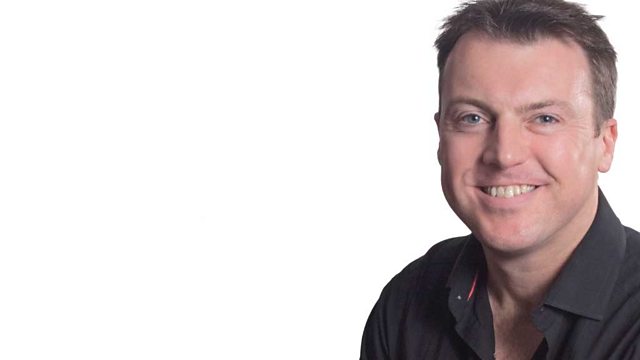 22/11/2013
1973 Day - 40 Years of BBC Radio Cumbria: The first voice on BBC Radio Carlisle, Chris Rogers, joins Mike on the breakfast Show.
Last on
BBC Radio Cumbria at 40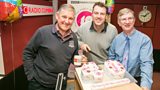 This weekend we're celebrating forty years as your local voice.
Starting out as BBC Radio Carlisle with second-hand equipment, we're now one of the most listened to local radio stations on the network: still very much the local voice for more than a third of Cumbrians every week.
On Friday, 22 November presenters past return to work with our current crew.  On Sunday, 24 November our Punter Presenter finalists will be in the studios for their "big break".
Join the celebration
All "1973 Day" and "Punter Presenter" programmes will be available here for the next seven days if you missed them.
Send us your 1973 pictures or any that show you at a Radio Carlisle/Radio Cumbria/Radio Furness event.  
There are galleries at Facebook or follow us on Twitter, with the hash-tag  #BBCRC40.  Or you can email us at radiocumbria@bbc.co.uk.
Mike Zeller will be launching the search for your memories on his breakfast show.
Follow Head of Programmes Ian Timms here as he blogs his way through the whole weekend extravaganza.
Listen to the birthday fun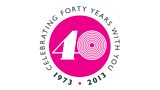 Friday 22 November … 1973 Day
Mike is joined by the first ever voice on BBC Radio Carlisle, Chris Rogers.  Chris went on to be the BBC's Political Editor in the South West. Call in on 0845 305 11 22 with your memories.
Val Armstrong and Fern are back in tandem, recreating their double act from the 1990s.  Back by popular demand is your chance to become a "droopy groupie" once more.  Great music from 1973 and the threat of kipper ties. (that's just Val …)
Media guru John Myers started his radio career here.  He went on to run dozens of radio stations for the Guardian group.  Today he's back with our youngest radio star, Caroline Robertson.  She claims to be "terrified" and he says she should be.
Caz Graham returns with Gordon to give the day a rural flavour.  Lakes and Fells, collies and herdwicks, all packed into the "Nenthead Lifeboat" for a lunchtime session on the only station to bring you "Lamb-bank".   It's Noah's Ark with a half of shandy.
North and South reunited in a show broadcast from Carlisle and Barrow.  The only presenter still with us after 40 years is back together with Anne Hopper for a wallow in pure nostalgia.
Past and Present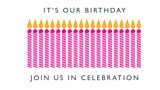 Sunday 24 November 
Val is joined by Punter Presenter winner, Iain Taylor from Egremont.
Joe is joined by Punter Presenter winner, Peter Chesher OBE from Haverigg.
Harry is joined by Punter Presenter winner, Louise Lewis from Carlisle.
Ian traces the station's highs and lows through four decades. 
Listen to the first programme BBC Radio Carlisle ever broadcast.