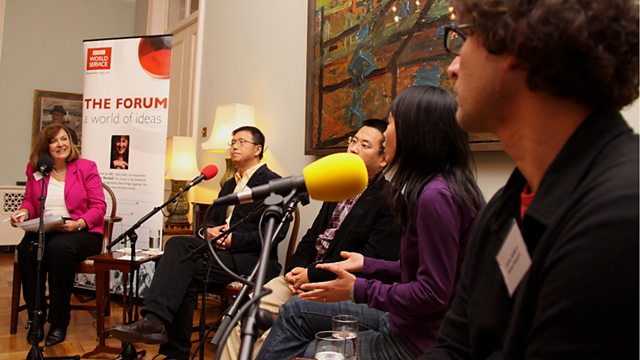 The Forum in Beijing
Listen in pop-out player
Bridget Kendall chairs a wide-ranging discussion in Beijing about the internet in China: does the rise of digital communication empower the Chinese individual or the state? How is the social media explosion changing the nature of Chinese society? How much is free expression really curtailed by the Great Firewall of China and the recent legislation aimed at curbing the spread of 'rumours' on the net? And is the ability to share the minutiae of their lives online making the young in China politically apathetic?
Photo credit: Jackie Zhang
Last on
Hu Yong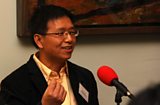 Hu Yong is an associate professor at Peking University's School of Journalism and Communication, and a well-known new media critic and Chinese internet pioneer. He is active in industry affairs as the co-founder of the Digital Forum of China, a non-profit organization that promotes public awareness of digitization and advocates a free and responsible internet. He also co-founded Chinavalue.net, a leading new media business.
Qiao Mu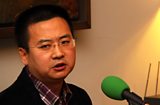 Qiao Mu is an associate professor of political communication and the Director of Center for International Communication Studies at Beijing Foreign Studies University. He is a columnist for Bloomberg Businessweek Chinese edition, and a committee member of National Prize for China's Media and Journalism. He also tried to use the internet to support his – ultimately unsuccessful - efforts to be elected as an independent local councillor.
Priscilla Jiao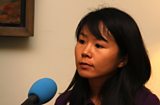 Priscilla Jiao, a former South China Morning Post correspondent, covers issues concerning the internet, censorship, social media platforms and civil society for a variety of publications. Her coverage of tainted milk activist Zhao Lianhai won a Special Merit of Human Rights Press Awards in recognition of an outstanding contribution toward greater awareness and appreciation of human rights.
Jeremy Goldkorn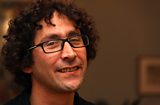 Jeremy Goldkorn is the founder and director of Danwei, a research firm that tracks Chinese media and Internet. He is an affiliate of the Australian Centre on China in the World, co-editor of the annual China Story Yearbook and co-host of the Sinica podcast. He covers a range of subjects from the Chinese internet industry, media regulation, censorship, the habits of Chinese internet users, to Sino-African affairs, the Great Wall, and Chinese consumer culture.  He is also the founder of Great Wall Fresh, a social enterprise to help Chinese farmers run small tourism businesses catering to foreign outdoor enthusiasts.
Next week
Advantage: what is it that gives us the edge over others? And how can we ensure we don't disadvantage future generations? With Malcolm Gladwell, Kathryn Asbury and Ian Goldin.