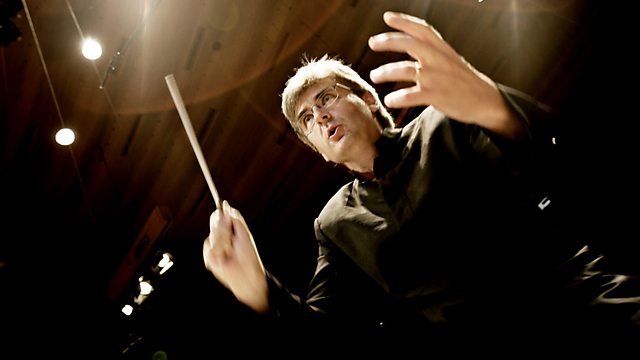 Schnelzer: A Freak in Burbank
A Freak in Burbank was commissioned by the Stockholm Chamber Orchestra who wanted a piece that celebrated all that was great about Haydn.
Schnelzer dived headlong into this commission but at the same time began reading a biography of the filmmaker Tim Burton - and started to notice striking similarities between one of the most individual filmmakers of the last 30 years and one of the great composers of the 18th century - if not all time.
Both create works full of playfulness and transparency with almost burlesque quality to it. Slowly Tim Burton started to take over the work in Schnelzer's own words: 'I had to let him in'. The piece ended up 10% Schnelzer, 90% Burton.
BBC Scottish Symphony Orchestra
Thomas Dausgaard (Conductor)
Duration: