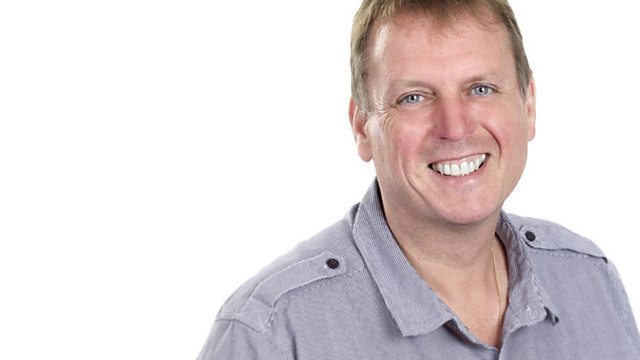 Including live music from Kepler Junction, The Young'Uns, Rosa Rebecka, Pat Orchard and CuzN
Live and local music, special guests and lots of fun for a Saturday morning.
Including live music from Kepler Junction, The Young'Uns, Rosa Rebecka and The Resonance, Pat Orchard and CuzN.
Plus we'll hear from members of The Exeter Musical Society about their forthcoming production and Tom Hiscock will be back to update us on his story; the quintuplet from Plymouth was born 10 weeks premature and has Cerebral Palsy - but that hasn't stopped him from raising money for others with the condition.
And Paul will be taking a look at the latest film releases in Moxham's Movies.
Last on
Kepler Junction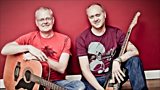 This will be the debut live performance for Graham and Kevin, Plymouth based duo Kepler Junction.
The pair write and produce all their own songs and they say their music is being played all over the world at the moment... "...and we're starting to build a fan base."
Kepler Junction are currently looking for opportunities to write  for other artists, and TV and film and they'll be telling us all about their plans on today's show.
Pat Orchard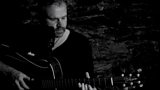 Pat Orchard is a musician, classical guitarist and poet who was born in Africa and now lives in Plymouth.

Here's how he describes his life thus far:
Newborn. Africa. Child. Rebelled. | Exmouth. School. Fool. Expelled.
College. Knowledge. Work. Degree. | London. Eighties. Thatcher. Greed.
Homeless. Drifter. Dole. Broke. | Guitar. Busker. Dreamer. Hope.
Support. Headline. MTV. | Touted. Guest list. VIP.
No Deal - Big Deal. Life's a Song. | My Voice. My Choice. Moving On.
Goodbye Smoke. Westward Bound. | Devon. Heaven. Ancient Ground.
Builder. Home. Catherine. Wife. | Fern. Dylan. Father. Life
Rosa Rebecka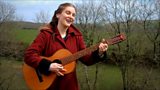 Rosa Rebecka is no stranger to JG's Saturday Show.
This time she will be bringing her great grandmother's century-old guitar, brought from Sweden and newly renovated in Devon.
It has passed from mother to daughter for four generations.
She's also bringing some of her singing students - see below - to accompany her when she performs live for us.
CuzN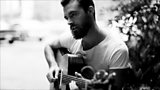 Singer/Songwriter CuzN (aka Richard Soward) is a folk artist orignally from Dorset and currently based in London.
Over the last year, he's started his own solo project, building on experiences of busking around the UK, America and Canada.

This summer he was touring out in Toronto and New York City.
Next year he is looking to release his debut album and has plans for European tours and to make a major festival debut.

He'll be performing live on today's show.
Tom Hiscock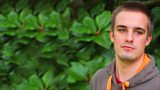 Twenty four year-old quintuplet Tom Hiscock born with Cerebral Palsy.
For the last four years he's been suffering from constant health issues and is awaiting a life changing operation but that won't be for at least another year or so.

"I'm still trying to find answers on why I've got all these problems," he says. "I've organised several music events for Scope in the past but now I'm too ill to do a lot.
"I've recently married and my wife has become my new life-line in hope of finding answers!"

Tom will be sharing his story on BBC Radio Devon today.
The Young'Uns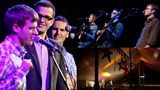 Sean Cooney, David Eagle and Michael Hughes are The Young'Uns.
They've been performing together for 10 years and have sung at hundreds of festivals, town halls, art centres, ships, house concerts and toilets (!) across the UK and Europe.
They once sang a song about Smelly Pirates with Vic Reeves for an Aardman Animation film, which also starred Catherine Tate, David Walliams and Miranda Hart.
For some so young, they have plenty of stories to share - and we'll hear them perform live too on today's show.
Exeter Musical Society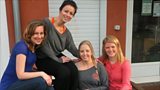 Sarah Prentice, Amy Stephens, Samantha Morris and Kezia Greenhalgh will be joining the shenanigans to tell us about the latest production by Exeter Musical Society - Footloose.
EMS is on the eve of its 110th anniversary and the girls will be here to share tales and take us behind the scenes.
Moxham's Movies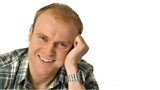 BBC Radio Devon's resident film reviewer, Paul Moxham, shares his thoughts on some of the new releases now showing at the region's cinemas.
The Resonance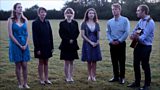 The Resonance are:
Kim Crocker, Beth Josey, Alex Harrod, Sam Westlake, Emily Neal and Ezmay Joplin.

They will be performing with Rosa Rebecka today.

"I've put together six of my most promising young singing students from various parts of Devon, as a (mainly) a capella harmony singing group," she says.
 
"The age range is from mid-teens to early twenties.
"They sang together at my wedding, and I am keen for people to hear them, as they are pretty spectacular," she adds.