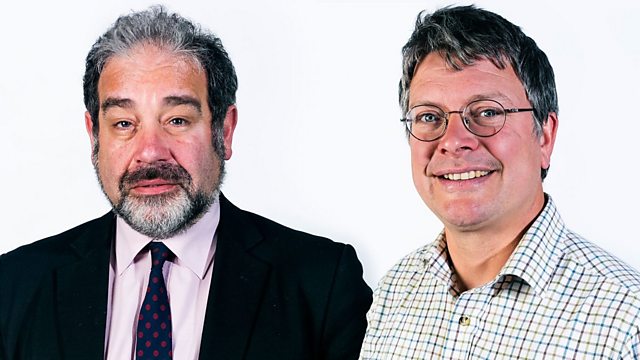 US Snooping on Spanish Phonecalls
The White House says it will review US surveillance programmes after its spies stand accused of snooping on more than 60 million Spanish phone calls a month. We talk to one of the EU delegation heading to Washington to confront the issue.
We take a look at Apple's latest results; record-breaking iphone sales but a fall in profits.
A special BBC report from South Africa on the British security firm embroiled in a row over the treatment of prisoners in a South African jail.
We go to India to look a why the impending birth of 'twiblings' has sparked concern about India's growing surrogacy industry.
Our regular commentator Lucy Kellaway pours scorn on all those management manuals which preach the virtue of confidence over competence.
As the boss of Burger King takes over at Heinz - and McDonalds ditches Heinz ketchup from menus worldwide - we ask is this a case of petty rivalry or a simple cost cutting decision?
And author Alan Iny in San Francisco tells us why creativity thinking outside the box is not good enough for creativity in business anymore - he explains why we should be "Thinking in New Boxes" to get ahead.
Last on
Tue 29 Oct 2013
01:06

GMT
Life in Israel and the Palestinian Territories