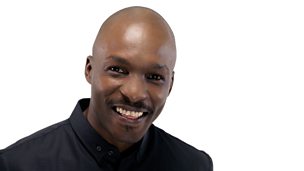 DJ Edu - Throwback DNA Mix!
Duration: 58:49
DJ Edu drops a special throwback DNA Mix!

Tracklisting:
Trybe Vs Lauryn Hill - Diba Diba Vs Doo Wop
Hip Hop Pantsula Vs Various - Tlhabane/Maftown Vs Diwali
Radio & Weasel Vs Gyptian ft Nicki Minaj Vs Jaguar - Zuena Vs Hold Yuh Vs Kigeugeu
P-Square Vs T-Pain & Akon - No One Like U Vs Bartender
Atumpan Vs Trey Songz Vs Zo Gang Int. - The Thing Vs Already Taken Vs Kyky
P-Square Vs Akon - Do Me Vs Belly Dancer (Bananza)
V.I.P Vs Mavado - World Trade Center Vs House Top
Bamboo Vs John Legend - Compe Vs Ordinary People
Dj Ardiles Vs Missy Elliot - Sexy Girl Vs Best Best
Dj Ardiles Vs Adele - Sekeleka Vs Rolling In The Deep
Pitch Black Afro ft Bravo Vs Sean Paul - Matofotofo Vs Get Busy
Wanlov The Kubolor Vs Jason Derulo - Never Die Vs In My Head
Jesse Jagz Vs R Kelly - Wetin Dey Vs Slow Wind
Ofori Amponsah Vs Nelly Furtado - Otoolege Vs Promiscous
Audius Vs Justin - Saka Manje Vs My Love
Bantu Vs Timbaland - Where Di Water,Where Di Lighter Vs The Way I Are
Kwabena Kwabena Vs Jamie Foxx - Aso Vs I Don't Need It
Naeto C Vs Plies ft Akon - Ten Over Ten Vs Hypnotized
Castro Vs Change - African Girls Vs Glow Of Love
Sarkodie Vs Mr Hudson - Supernova Vs You Go Kill Me
Praye Vs Justin Timberlake - My Shordy Vs Lovestoned
Camp Mulla Vs Maroon 5 - Party Don't Stop Vs Moves Like Jagger
Ice Prince Vs Lady Gaga - Oleku Vs Just Dance
Black Coffee Vs J Holiday - Turn Me On Vs Bed
Liquideep Vs SWV Vs Somethin' For The People - Alone Vs Weak Vs My Love Is The Shhh!
Castro Vs Swedish House Mafia - Do The Dance Vs Miami 2 Ibiza
Redsan Vs Swedish House Mafia - Touch Vs One
JJC Vs Bob Marley - Gegi Lale Vs Exodus
Professor ft Oskido Vs Beyonce - Jezebel Vs Run The World (Girls)
Wande Coal Vs ChampionKiss Your Hands Vs Motherboard
This clip is from
DizZY drops by the studio! Plus, DJ Fabuloz in Xtra Talent & a special throwback DNA Mix!
First broadcast: 20 Oct 2013