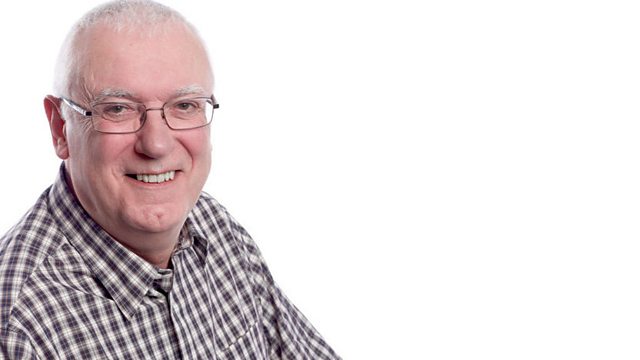 The Cartridge Years: 1975, 1986 and 2006
This week Richard turns back the clock with the hits and local headlines from the November of 1975, 1986 and 2006 and hears your stories of the relevant years.
Plus tracks from his featured album of the week, the brand new album by local artist Robbie McIntosh, Turn Up For The Books.
And Richard highlights some of the lighter stories of the week that you may have missed and looks ahead to the news for Monday.
It's the perfect way to spend a Sunday afternoon.
Last on
November 1975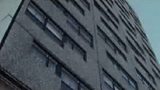 New cycle lanes were being trialed in Portsmouth.
400lbs of explosives, thought to belong to the IRA, were found in a Southampton tower block.
The Queen & The Duke of Edinburgh visited the IBA headquarters in Winchester.
A Southampton woman was released from prison after spending 2 days in prison for not paying her £47 rates bill.
Cars passengers were stranded in Weymouth after dock workers in Jersey went on strike, demanding a £6 pay rise.
Farms were counting the cost after Sheep Scab was found in Hampshire.
The entire staff of the Weymouth Pavilion were sacked.
Bovington balloonists broke the world hot air ballooning record by flying non-stop across The Channel. 
Bournemouth East MP John Cordle was put under police protection after threats against his life.
QEII was being refitted in Southampton Docks.
Southampton's Itchen Bridge was under construction.
The Walton's restaurant in London was bombed killing 2 and injuring 20.
General Franco died at the age of 82.
Ronald Reagan announced that he intended to run for the American Presidency.
Leaders of the six major economic nations met in France to discuss the economic crisis.
A collision between a naval frigate & a Panamanian tanker 13 miles out to sea produced an oil slick along the south coast.
IRA prisoners ended their 27 day rooftop protest over conditions at Wormwood Scrubs.
Fibre Optic wires are tested as the future carrier of telephone calls. 
Miss Puerto Rico is named Miss World at the Royal Albert Hall.
The Daily Express sacked 96 safety & maintenance men, leading to three day strike.
The government refused junior doctors demands for greater overtime payments.
An executive jet carrying a Chinese trade delegation crashes into a car in Guildford, killing a mother and her five children.
The Miss World contest celebrated its 25th Anniversary.
Two men were rescued from Radio Caroline after the ship broke its moorings.
Talks between the UK and Iceland about fishing limits broke down.
November 1986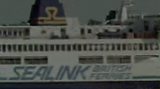 Three investigations were launched into the death of Southampton building worker Michael Lush who was killed whilst rehearsing stunt for Noel Edmond's Late Late Breakfast Show.
The Bank of England closed it's regional office in Southampton due to a slump in demand for notes. 
'Portsmouth City' bus drivers were on strike over pay and work schedules imposed since deregulation.
Seamen aboard the Sealink ferry 'Earl Granville'  were in dispute over redundancies in Portsmouth.  
Dorset police were searching for two men who threatened a woman with a shotgun in Wareham.
A brand new cross Solent ferry was launched in Yorkshire.  St Celia was destined for the Portsmouth to Fishbourne route.
Eark Spencer - father of Diana, Princess of Wales was in Southampton signing copies of his new book of photos "Japan & the East".
The new yacht marina at Langstone Harbour was officially opened.
A former hovercraft once used to ferry passengers from Southampton to the Isle of Wight was being offered for sale as an unusual home.
Police were questioning three people after a raid on a Mink Farm near Ringwood during which 11 animals were released.
The owner of Wimborne model town said he would give it back to local residents, after failing to get permission to develop the site for offices.
The Weymouth lifeboat rescued the 2 man crew of a fishing boat, which overturned and sank off the Dorset coast.
The BBC Board of Governors approved plans to acquire a site in Southampton city centre for a new broadcasting HQ, which would combine Radio Solent with BBC Television.
Plessey Radar of Cowes won a £75m. order to produce electronic components in new advanced Rapier 2000 missile system.
Prime Minister Margaret Thatcher was in Washington with US President Reagan.
Four of the six teachers unions agreed a pay deal after days of negotiations.
In Michigan, three million dollars was destroyed when an armoured van carrying the money, crashed. 
The Queen Mother was admitted to King Edward Vii hospital in London.
Charles & Diana were on a visit to Qatar.
November 2006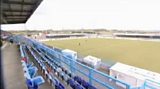 Two Dorset men devised an environmentally friendly way of removing gum from pavements.
A life long friend of Heather Barnett from Bournemouth, made an emotional appeal to help find the killer. 
Plans for a park and ride scheme on a wildflower meadow in Winchester were set go ahead despite a campaign to save it.
Flood Watches were issued for two areas of Dorset due to predicted strong winds and high tides.
Magistrates placed the Isle of Wight's first ever anti-social behaviour order on a 15 year old youth from Freshwater.
Weymouth's christmas tree went up in a new location in New Bond Street.
Newport FC went into administration.
Weymouth FC were preparing for their FA cup first round tie with Bury.
A charity preview of the new James Bond film Die Another Day was held at the St Mary's stadium in Southampton, raising almost £40,000. 
A murder investigation was launched after the body of a man was found in Gosport.
On the 10th anniversary of his disappearance in Cowes, the mother of Damian Nettles made an emotional appeal for information.
Chancellor Gordon Brown insisted there was no extra cash to pay the firefighters what they wanted.
The Princess Royal became the first member of the Royal Family to get a criminal record. The Princess pleaded guilty to a charge under the Dangerous Dogs Act after her bull terrier bit 2 children in Windsor Great Park.
Bobby Robson received his knighthood at Buckingham Palace.
Oil tanker Prestige sank off Spain causing a slick.