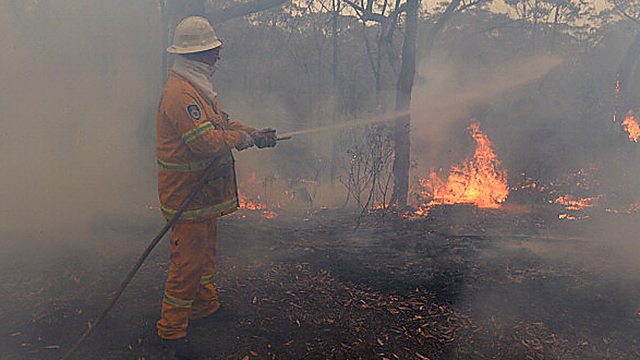 Australian bush fires, Popular Science comments page closure, Project to help Roma fasmilies
Bush fires have been spreading across New South Wales, Australia, for over a week with little hope of getting them under control soon. Although bush fires are an expected part of an Australian summer, the fire season has started much earlier than usual. We look at the causes of the Australian bush fires and consider how much of them are due to human impacts on the climate.
The prominent science news website, PopularScience.com, has recently decided to close down its comments section. The decision was taken following a deluge of potentially damaging misinformation loaded onto the comments page, which the website does not have the staff to properly police. We hear from the editor-in-chief of PopularScience about why such a radical measure was taken.
Roma children are among the most vulnerable people in Serbia. Despite access to healthcare facilities, many feel they don't have the right to go to them or just don't know about them. The consequences have been grave with mortality rates – particularly for young children – that are almost double those of the general population. Now a new campaign is attempting to change attitudes by training specific 'mediators' who can integrate the communities with mainstream healthcare provision.
(Photo credit: A firefighter hoses down the flames in New South Wales © AFP/Getty Images)
Last on
Sun 27 Oct 2013
14:06

GMT