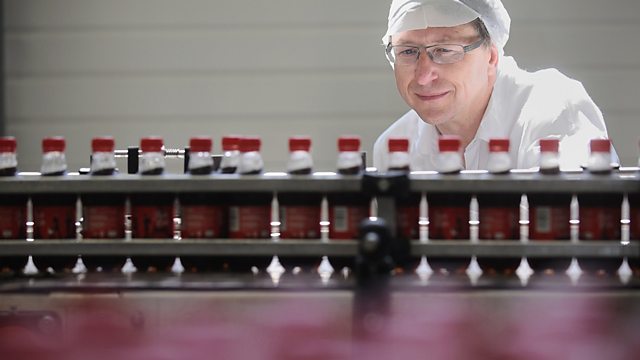 Job Satisfaction
Listen in pop-out player
What is the most important aspect of working? Is it as simple as the money it puts in your pocket? Is it the people you work with? Or, is it the meaning you derive from what you do – the difference you make and the room you have for creative development? The Forum explores the notion of job satisfaction – what it means to us as individuals, and what difference it makes to a nation's prosperity.
Nobel Prize winning economist Edmund Phelps explains why innovation is the key. Norwegian Philosopher Lars Svendsen describes why finding meaning in what you do is essential to job satisfaction. And, artist and photographer Dyanita Singh admits that creating something new is the key but it comes at a cost because it is all consuming.
Photo credit: Evrard/AFP/Getty Images
Last on
Mon 28 Oct 2013
03:06

GMT
Edmund Phelps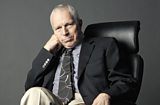 Professor Edmund Phelps is an economist and director of the Centre on Capitalism and Society at  Columbia University. He was the winner of the 2006 Nobel Prize in Economics. He explores why there are striking differences in job satisfaction within Western economies, and the link between the economic performance of a country and levels of innovation in the work place. His latest book is Mass Flourishing: How Grassroots Innovation Created Jobs, Challenge and Change. 
Lars Svendsen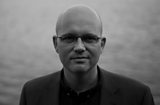 Lars Svendsen is professor in the Department of Philosophy, University of Bergen, Norway. He is the author of several books, including A philosophy of Evil (2010),  A Philosophy of Boredom (2005), and Work (2008). He explores the part work and job satisfaction plays in the search for a meaningful life.
Dayanita Singh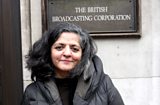 Dayanita Singh, is an artist/book-maker who works with photography. She is acclaimed for breaking away from the print-on-the-wall tradition of art photography and her images are bound or folded into books, or are contained in unique wooden book-case like furniture, which she calls 'museums'.  She was born in New Delhi where she continues to be based. She explores what creates job satisfaction for the artist.
Dayanita Singh, Zeiss Ikon 1996, 2013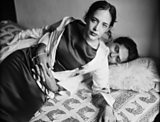 Courtesy the artist and Frith Street Gallery, London. © The artist 2013
Dayanita Singh, Museum of Chance, 2013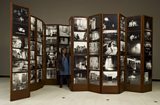 Installation view, Dayanita Singh: Go Away Closer, Hayward Gallery, London, 2013.© the artist 2013 Photo: Stephen White.
Sixty Second Idea to Improve the World
Philosopher Lars Svendsen suggests whenever you are communicating with someone, you should regard what  they are saying in the most favourable way and assume that they hold "generally reasonable beliefs".
In modern philosophy this is called the principle of charity, but it has a long history.  It has nothing to do with giving money to good causes, but with human communication.  By following this principle, you would also get straight to the core of the real disagreements. 
In Next Week's Programme
We are taking the Forum to China. We'll be in Beijing to ask: 'How much does the internet empower the individual or the state?'