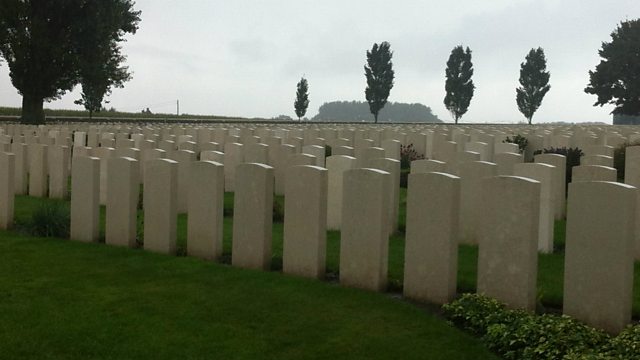 World War One at Home
Today, the BBC is launching a very special project across all local radio Stations called World War One at Home.
BBC Radio Leicester's Bridget Blair will be searching out local stories which will surprise, show the huge impact World war One had on us here at home, and remember those who gave their lives between 1914 and 1918.
But first, she's been to Ypres - a Belgian town which was destroyed during the First World War. The name became synonymous with destruction, trench warfare, and the slaughter of half a million soldiers nearby.
The sacrifice that so many British and Commonwealth soldiers made there is remembered every night at the Menin Gate Memorial at a very special ceremony