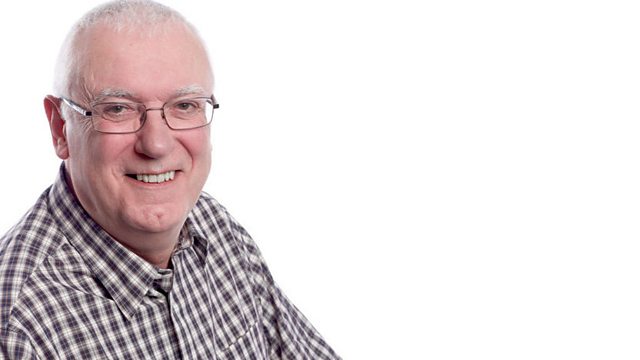 The Cartridge Years: 1972, 1981 and 1996
This week Richard turns back the clock with the hits and local headlines from the October of 1972, 1981 and 1996 and hears your stories of the relevant years.
Plus tracks from his featured album of the week, the 1967 Reach Out album by the Four Tops.
And Richard highlights some of the lighter stories of the week that you may have missed and looks ahead to the news for Monday.
It's the perfect way to spend a Sunday afternoon.
Last on
November 1972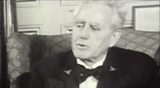 Ninety five defendants pleaded guilty at Winchester crown court after alleged misappropriation of supplies at various navel establishments.  
A ferry & hovercraft collided in thick fog in The Solent. 
Cunard liner QEII sailed to America, two-and-a-half days late - with workmen onboard still doing the refit.
Marwell Zoo were looking for foster mother for some rare African Hunting Dog puppies.
A new department store was opened in Bournemouth.
A makeshift polling station was set up on a ship in Southampton so that New Zealand passengers could vote in their general election.
The captain of the Hythe ferry retired after 62 years crossing Southampton water.
It was announced that the land Portsmouth airport was standing on would be used for housing.
The funeral took place of Cowes sailor and inventor Uffa Fox.
Two escaped lions were recaptured in Swindon Wiltshire
Farmland prices more than doubled in the past six months.
Firms in London were targetted with letter bombs.
Teachers announced a 1 day strike over pay.
There was a robbery at jewellery shop at Skyline hotel near Heathrow Airport.
The Government's answer to inflation was an immediate freeze on pay prices, rents & dividends. 
The United States were at war in Vietnam.
President Nixon was re elected in America.  defeated Democratic Senator George McGovern in a landslide (the election had the lowest voter turnout since 1948, with only 55 percent of the electorate voting). 
November 1981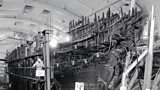 A delegation of Chinese businessmen were in Weymouth.
Tanker Drivers were balloted for strike action at Fawley.
Hythe Ferry was refused a grant from the County Council.
Police in Bournemouth were investigating the death of an 11 year old girl.
Hampshire fire & rescue were facing a staff shortage.
Four cannons from The Mary Rose were raised from The Solent.
HMS Intrepid returned to Portsmouth.
P&O Ferry workers were on strike.
An £8 million new ferry terminal was given the go ahead for Portsmouth.
The landing craft Arromanche was names in Marchwood.
Trouble erupted at the Portsmouth v Millwall football match & afterwards in the streets of Fratton.
Actress Natalie Wood drowned in California.
A light aircraft crashed into a sports pavilion in London.
Anatoly Karpov retained his world chess title.
November 1996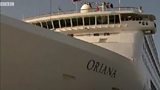 Isle of Wight council were asking Wightlink for £30,000 to repair erosion it claims is being caused by the ferry crossings.
Plans were revealed for a millennium project to regenerate parts of Portsmouth - to be based on a similar waterfront scheme in Cape Town.
P&O were being sued by passengers following a cruise on board Oriana.  38 passengers claimed that the excessive vibration during their voyage and a hurricane in the Caribbean ruined their holidays.
South coast was on flood alert as the remains of hurricane Lilly battered the area.
Daily Echo was published from it's new home in Nursling for the first time.
A ferry & military speedboat collided in the solent - no one was hurt.
Prince Edward in Portsmouth opening the Royal marines School of Music.
Space pioneers gathered on the isle of wight to mark the 25th anniversary of the launch of Britain's first satellite Prospero.
Richard Tolkein set off from Southampton in his trimaran, aiming to beat the trans Atlantic crossing record of 22 days, set in 1971 by Sir Frances Chichester.
A primary school headmaster died after a firework accident at his school in Sussex.
350 people feared dead after two passenger jets collided in mid-air near the Indian Capital Delhi.
Diana, Princess of Wales was visiting Australia.
BBC was celebrating 50 years of television.