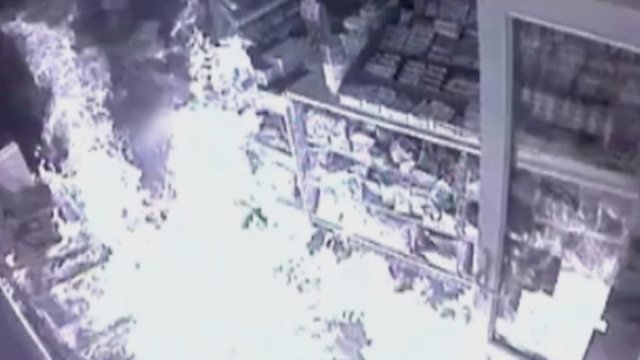 Merseyside shop arson
Date and time of offence: 20:55, 8 June 2013
Location: Priory Road, Anfield, Liverpool
Summary of the offence:
At 20.55 on Saturday 8 June 2013, Merseyside Police received a report of a personal attack alarm from a convenience store on Priory Road in Anfield in Liverpool.
The shop owner was outside the premises and had suffered burns to his arms and to his trachea.
He had been working in the shop alone when two offenders entered and sprayed flammable liquid around the interior.
The two offenders then ignited the liquid before running from the scene.
He shop owner was taken to hospital were his condition was serious but stable due to the injuries to his airway. He was in hospital and under sedation for over two weeks.
The shop keeper and the two people who were in the flat upstairs were extremely lucky to have not been more badly injured and to have escaped from the fire.
Featured in...
CCTV

—

Crimewatch

Contact us if you can provide information about anyone caught on camera in these clips.