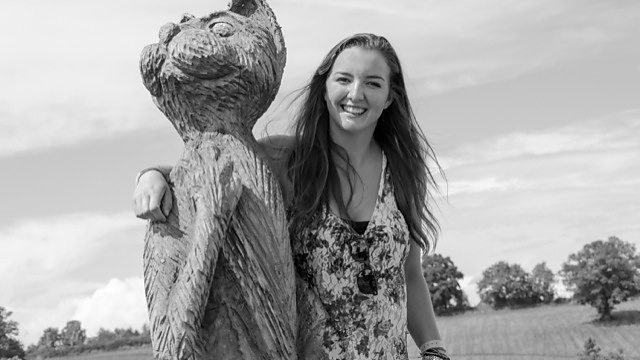 Bekki Cameron's BBC Introducing session at the Nozstock Festival
She's just 20-years-old - and when she's not making music, she's teaching people how to scuba dive off the coast of Egypt and the Carribean.
Bekki Cameron is from Little Birch, between Hereford & Ross-on-Wye, and has been playing guitar since the age of nine.
Bekki takes her guitar almost everywhere with her - she loves playing to people all over the world and you often hear her saying "there is no better inspiration than just sitting on a beach and jamming".
We've swapped the Bahamas for Wild West Herefordshire - and we showcased her music at the Nozstock Festival.
Featured in...
Sessions

—

BBC Introducing in Hereford & Worcester

All of our live studio and festival sessions since 2005.