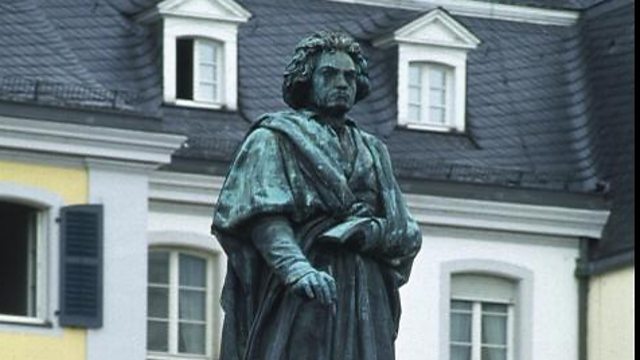 Beethoven's Fifth [21 Oct 1996]. Sony Gold and a Prix Italia 'special commendation'
Beethoven's Fifth [21 Oct 1996]:Mark Russell introduces a specially mixed performance of the symphony, reflecting its impact on the aural landscape of the late 20th century. Including dai-chi and valentin (pianos), the training orchestra of the Central Music School, Oxford, Peter Schickele, the Vienna Philharmonic (conducted by Carlos Kleiber), Walter Murphy , the Orchestra of the 18th Century (conducted by Frans Bruggen), Les Quatre Barbus, the BBC Scottish Symphony Orchestra, Roaring Jelly, singing dogs and Leonard Bernstein. Producer Alan Hall.
Featured in...
A selection of vintage editions across the 20-year history of Between the Ears.