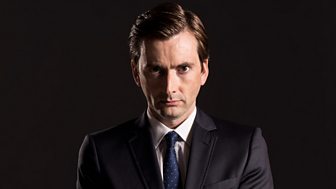 The Escape Artist
A chilling and bloody legal thriller that explores the line between law and justice.
On iPlayer
This programme is not currently available on BBC iPlayer
On TV
There are no upcoming broadcasts of this programme
Last on
Tue 12 Nov 2013 21:00
BBC One
Media Pack: The Escape Artist
Learn more about the legal thriller starring David Tennant.
Includes interviews with the writer David Wolstencroft, director Brian Welsh and all the leading cast members including David Tennant.
Go to the BBC Media Centre site
David Tennant on BBC Breakfast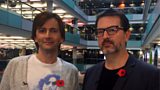 David joins the writer of The Escape Artist, David Wolstencroft, on the BBC Breakfast sofa to talk about the legal thriller and also drop some hints about the Doctor Who 50th Anniversary.
Watch David and David on BBC Breakfast