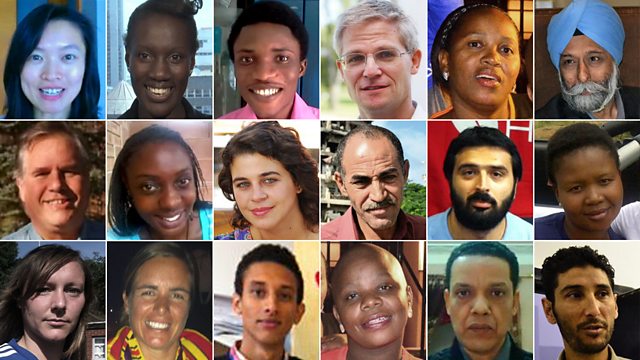 India stampede, American debt crisis and Bosnia goes to Brazil
Listen in pop-out player
The death toll in India's stampede has risen to 115 people officials say, but despite this, the celebration of the Hindu festival goes on. This story has been covered all over the world with emphasis placed on the horror of what's happened. Despite the international coverage and the tragedy -life goes on in India. Is there a sense of indifference?
Another story being talked about is America and its debt crisis. Despite it being on the brink of not paying its bills, there is still a sense of humour here with social media alight with jokes about the situation.
And if you've been following the football everyone is talking about one country - Bosnia Hercegovina. They made history on Tuesday after qualifying for the World Cup for the first time in the nation's history. After a turbulent past this is a great achievement for the team. There have been celebrations in Sarajevo overnight reflecting their joy.
Last on
Wed 16 Oct 2013
10:32

GMT