Whistle-blowers and Rumour-mongers
This week on The Forum, how can we distinguish between truth and rumour? And in what circumstances is telling the truth a really bad idea? Carrie Gracie talks to Secrets and Leaks author Rahul Sagar, about the ethics of leaking state information. Media expert Jayson Harsin explains the dark arts of the 'rumour bomber' and award-winning novelist Ana Maria Machado, with a Brazilian story of whistle-blowing gone wrong.
Last on
Mon 14 Oct 2013
02:06

GMT
Rahul Sagar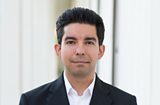 Rahul is a politics professor at Princeton University in the US. In his new book
Secrets and Leaks
, he weighs the ethics of revealing sensitive government information, from Deep Throat and Watergate to Edward Snowden and the NSA.
Ana Maria Machado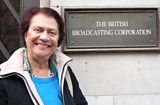 Ana Maria is a leading writer in Brazil and the President of the Brazilian Academy of Letters.  Her most recent novel Infamia won the prestigious Zaffari & Bourbon Award (Best novel in Portuguese language 2011-2013), and includes the story of a whistle-blower whose world falls apart when a false rumour about him spreads like wildfire.
Jayson Harsin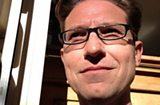 Jayson is Assistant Professor of Communication Studies at Baruch College, City University of New York.  His most recent research focuses on political 'Rumor Bombs' and the public sphere, and is currently writing a book on the subject.
60 second Idea to Change the World: Ideological Citizenship
In this week's 60 Second Idea to Change the World, Princeton academic Rahul Sagar says let's base citizenship on ideology rather than birth or ancestry. That way everyone will be able to live with people they agree with. Don't want to pay taxes and be saddled with oppressive public services? You can move to Libertarian-Land. Want the State to provide everything and tax the living daylights out of evil corporations? Good news, Socialist-stan awaits you. Wait a minute, you'll say. Won't Libertarian-Land and Socialist-stan end up going to war with each other? Don't worry, they won't be able to—they'll all be kept in check by Moderate-stan, to whom we'll give all the nuclear weapons.
In Next Week's Programme:
Fear: What makes animals and humans either fearful or fearless?