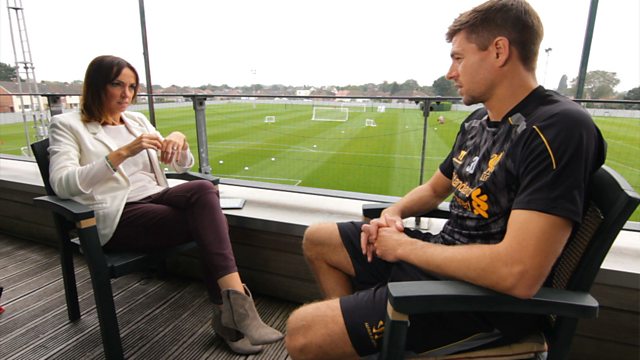 Liverpool's Steven Gerrard says home grown talent struggles to break into the professional game because of foreign players
The football industry is worth billions of pounds in the UK, but what are the opportunities if you're a talented young player?
When the Premier League season began, less than a third of players were home-grown and according to the English FA that could be damaging chances of international success.
Breakfast's Sally Nugent looks at what could be done to nurture more British stars to play on the world stage.
She's been talking to Steven Gerrard and Brendan Rodgers.