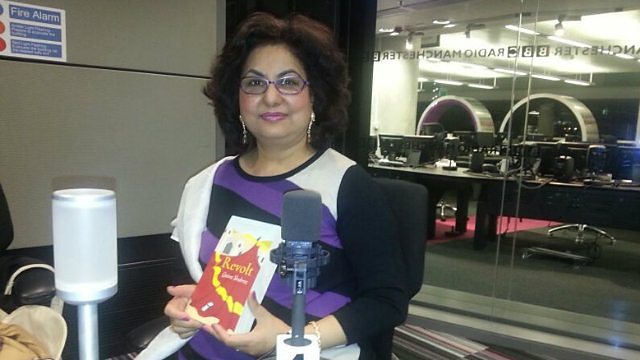 Qaisra Shahraz: Fiction and Faith
Qaisra Shahraz is a fellow of the Royal Society of Arts, a prize-winning and critically acclaimed novelist and a scriptwriter.
Her novels, The Holy Woman and Typhoon, have been translated into several languages and her award-winning drama serial Dil Hee To Hai was broadcast on Pakistani Television in 2003.
Now, her newly-released third novel Revolt is a multi-layered story of caste, class and mixed-race marriage.
In this extract she joins presenter Raees Khan in the Desi Nation studio to talk about fiction and faith...