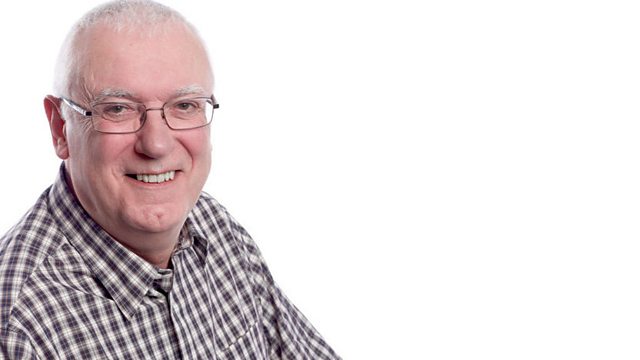 The Cartridge Years: 1970, 1989 and 1992
This week Richard turns back the clock with the hits and local headlines from the October of 1970, 1989 and 1992 and hears your stories of the relevant years.
Plus tracks from his featured album of the week, Madonna's 1986 album True Blue.
And Richard highlights some of the lighter stories of the week that you may have missed.
It's the perfect way to spend a Sunday afternoon.
Last on
October 1970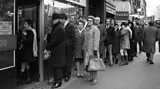 Plans were put forward to make Hurn Airport the main airport for the south of England. £6 Million would be needed to upgrade the facilities to enable the airport to take the new jumbo jets.
The liner France was headed for Southampton with an anti-hijack squad on board.
There was a drugs raid in Cowes.
Part of Frasers department store in Southampton collapsed.
70 tonnes of hay was destroyed in a fire at Corfe Mullen.
Local Council workers were on strike, closing hundreds of schools.    
BP discovered a big oilfield in the North Sea.
There was a riot in Milan as the Rolling Stones concert tickets went on sale.
A Cashier was shot in the stomach during a bank raid in Banstead, Surrey.
Municipal workers were on strike.
There was a ceasefire in Egypt.  
British Diplomat James Cross was kidnapped by Quebec separatists
Paintings worth £100,000 were stolen from the home of a newspaper millionaire in Bedfordshire.
Caledonian Airways took over British United to form Britain's second force independent airline.
Two Russians who hijacked the plane were granted asylum in Turkey.
There was an explosion at the Milford Haven Texaco refinery.
October 1989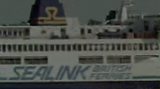 Poole Careers Exhibition took place.
Local man Chris Coles invented the concept of a giant clock, suspended in space.
A major scheme to control & manage large areas of Dorset heathland came under the scrutiny of the Minister of Agriculture.
Colbourne Water Mill was voted to have the best toilet facilities in a competition for tourism excellence.
Protesters spent the day on the roof of Ryde Pavilion in an effort to stop the workmen dismantling part of the structure -  the building later received listed building status. 
Workmen began demolishing a Victorian old people's home at Lee-On-Solent 
Lecturers staged a mass protest outside Eastleigh College of Higher Education against a new timetable.
A gas explosion caused damage to a home in Hythe.
Sealink's Isle of Wight ferry services were at the centre of a multi-million dollar international takeover battle.
Two southampton schools were targetted by arsonists.
The first in a new generation of lifeboats was named at a ceremony in Poole. 
More than 120 Dorchester residents claimed compensation for the effects of the town's bypass, opened a year ago. 
Plans were unveiled for a holiday camp & leisure complex costing £30m to be built at Ower near Romsey by the owners of Paultons.
Chancellor Nigel Lawson resigned.
Ambulance drivers were on strike.
British Rail announced fare increases well above the rate of inflation.
West Midlands Police started recording interviews with criminal suspects on video.
A rally was held in Trafalgar Square in protest against the proposed new rail links with the Channel Tunnel.
Prince & Princess Wales arrived in Indonesia for a five-day tour.
Australian Grand Prix was stopped and restarted following a first-lap collision.  The race was won by Thierry Boutsen driving for Williams-Renault. 
Thailand was hit by Typhoon Gay.
October 1992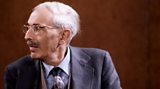 A former Hampshire woman, was released from an Egyptian jail after serving 4 years of a 25 year sentence for drug smuggling.
Members of the elite Special Boat Squadron made a direct appeal to Downing Street to try to save Portland Naval Base from closure...
Plans to reprocess radioactive waste from around Britain at Winfrith, Dorset, were discussed councillors. 
The water supply for nearly two hundred thousand people in South Hampshire & parts of the IoW was contaminated.
The Government gave the go ahead for the extension of the Jubilee Line.
British Airways announced plans to take over Dan Air.
Unions representing all three emergency services said that a new system for dealing with 999 calls could lead to long delays & put lives at risk.
Britain was in recession - The government cut the base interest rate to 8% - the lowest since June 1988. 
Two baby elephants that were dying from starvation in Zambia were been saved by an airlift of powdered baby milk from Britain.
George Bush and Bill Clinton were campaigning in the American presidential election.
Dr Magnus Pyke died.