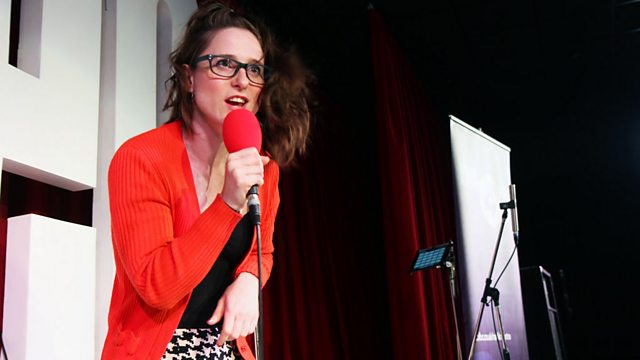 Heat five: Cardiff
In September, we headed off to the beautiful Cardiff Bay for the fifth heat of the BBC Radio Comedy Award.
We asked Sony Radio Award-winning comedian Isy Suttie to judge our next batch of new comedy stars, and requested the presence of the lovely locals to help cheer the comedians on. We were also properly excited to welcome back one of our 2011 finalists Joe Lycett as a compere (seeing as he did such a good job at our Birmingham heat last year).
You can listen to the full show at 22:30 on Friday 4th October - exclusively on BBC Radio 4 Extra.
Host: Joe Lycett
Judges: Isy Suttie, Steve Bennett (Editor, Chortle), Alison Vernon-Smith (Executive Producer, BBC Radio Comedy)
Acts: Jack Barry, Sean Cannon, Steven Skilling, Kiri Pritchard-Mclean, Tom Toal, Dean Sekhon, Nadia Kamil, Ben Thurston, Darren Walsh, Saskia Preston
Featured in...
Watch our films from the BBC Radio New Comedy Award 2013...