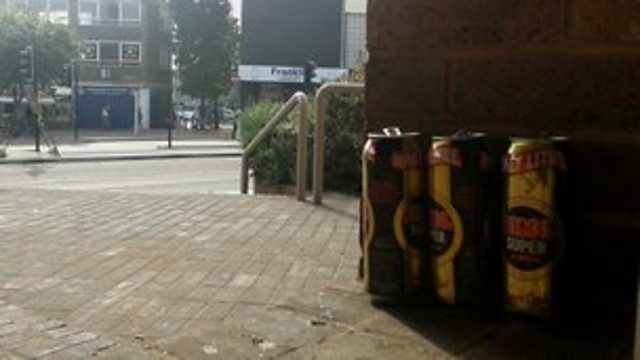 Reducing the strength
Reducing the strength is a campaign to cu tackle street drinking in Ipswich.
It's a year since the launch and Suffolk Police say it has had success. Our reporter Jon Wright went for a look around Ipswich town centre to see if people are still drinking super-strength and if they'd noticed the impact of the year-long police campaign.
He spoke to 27 year-old street drinker, who we're calling 'Mark'.