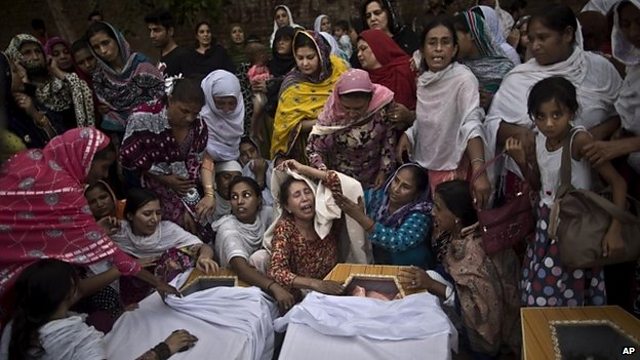 Peshawar Church Attack
Police say at least 80 people have been killed and more than 120 injured after a double suicide bombing at a church in Peshawar, Pakistan.
It's being described as the deadliest attack on the country's Christian minority in recent years.
A faction of the Pakistani Taliban said it ordered the attack to retaliate against US drone strikes.
There have been widespread demonstrations by Christians in the county demanding better protection from the authorities.
BBC Asian Network's Chetan Pathak spoke to Juliet Chowdhry from the British Pakistani Christian Association - she told him she has lost twelve family members in the attack.