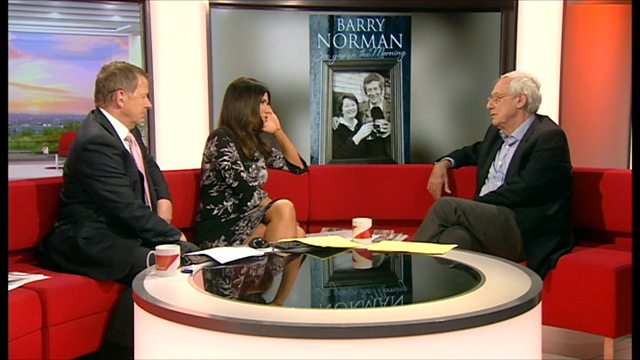 From a love of films to the love of his life: Barry Norman remembers his wife Diana
Barry Norman is regarded as one of Britain's most respected and popular film critics. Richard Burton, Elizabeth Taylor and Harrison Ford were just some of the big Hollywood names he met and interviewed.
At the age of eighty, he's put pen to paper to write a book about a subject even closer to his heart.
'See You in the Morning' which is published on Thursday 26th September tells the story of his fifty three year marriage to his wife Diana, and how he coped after her death two years ago.