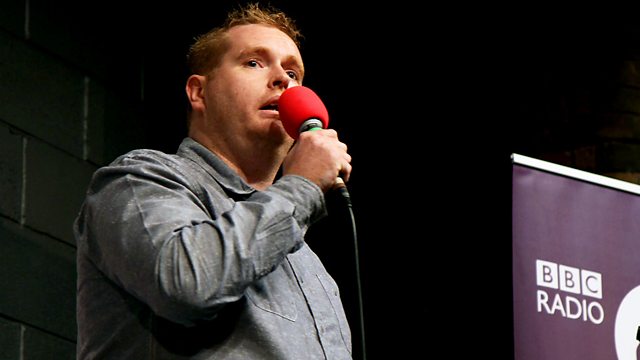 Heat four: Manchester
The halfway point of the heats stage took us to Manchester's Comedy Store for the second time, and we were really rather happy to welcome host Jo Enright and guest judge Howard Read into the BBC Radio New Comedy Award fold!
Find out who won the heat on BBC Radio 4 Extra at 22:30 on Friday 27th September...
Host: Jo Enright
Judges: Howard Read, Steve Bennett (Editor, Chortle), Alison Vernon-Smith (Executive Producer, BBC Radio Comedy)
Acts: Dave Green, Glenn Moore, Dan Nicholas, Lauren Pattinson, Adam Rowe, James Spark, Jack Stratten, Richard Todd, Imogen Turner, Johnny Pelham
Featured in...
Watch our films from the BBC Radio New Comedy Award 2013...