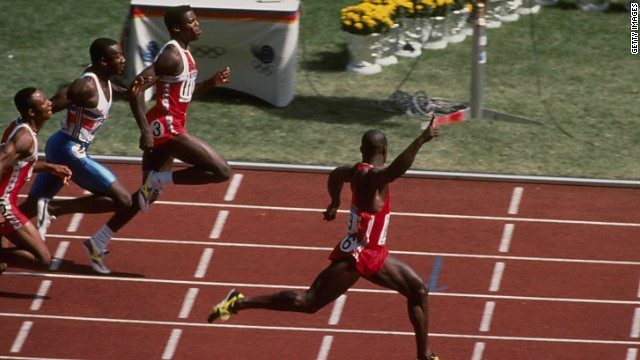 Cheating the Blame
Does responsibility for cheating lie with individual athletes or coaches, the sport's governing bodies or with you and me, the fans? We explore how complicit we all are in sport's dark arts with Dr Carwyn Jones, former President of The International Association for the Philosophy of Sport. Meanwhile we explore the bitter election campaign of cycling's governing body, the UCI, which is being played out against the back drop of doping scandals in scenic Florence and we look at five of the most infamous examples of bending the sporting rules.
Net Asset
South African netball player Simi Mdaka is not only a leading light in the development of the game in her country, she also recognises the importance of the sport as a tool for social inclusion. She balances all of that with a high powered job as head of Forex for Standard Bank and being a mum.
Qatar 2022 - Conspiracy of silence
Sharan Burrow the General Secretary of the International Trade Union Congress tells us that despite fearing 4,000 workers might die building the World Cup in Qatar in 2022, there's a conspiracy of silence because governments like France, the UK and others have too much invested in Qatar.
Making your first Pass
Passing in football is so overrated, at least that's what the English thought back in 1863 when the rules were written. (It took the Scottish introduce it!) Those and other fascinating facts are revealed by former international referee Keith Hackett and Jane Humphreys, Communication Officer from The British Library, where we look at the original rule book, now 150 years old.
Heels and Helmets
Do sporty women make better entrepreneurs? We visit Heels and Helmets, a training camp for women in Washington DC that uses sport to help them elevate their business game.
FOOCS
Majid Nourian is our "From our own sporting correspondent" He looks back at his time in Hungary covering the world wrestling championships.
Last on
Sat 28 Sep 2013
10:06

GMT