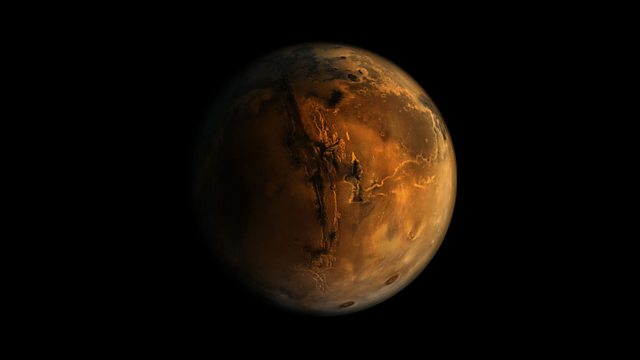 No Methane on Mars, Cilantro Cleans Drinking Water, Chemical Weapons
Methane could indicate microbial life on Mars, if it is there. But so far, Mars rover Curiosity has not found any evidence for it. Could this mean life has never existed on Mars after all?
Syria has agreed to destroy its chemical weapon stocks, but this is not going to be easy. Dr Joanna Kidd from King's College London, discusses the use of chemical weapons through the ages and Alistair Hay tells us what it may take to clean up Syria's chemical weapons.
Deep brain stimulation involves electrically stimulating deep inside the brain using a pacemaker under the skin in the chest. It's now used to treat severe, chronic pain, previously untreatable depression and the tremors of Parkinson's disease. But how does it work?
(Image: Planet Mars. Credit: J. Gabás Esteban)
Last on
Sun 22 Sep 2013
14:06

GMT