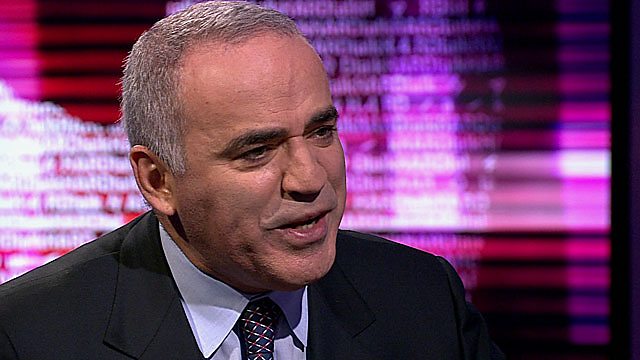 Kasparov: Stop calling Putin a democrat
Former world chess champion and Russian opposition activist, Garry Kasparov, has been accused of being a coward for leaving Russia.
He says that had he stayed he would not have been able to pursue his political activism.
He also says the West should stop describing President Vladimir Putin as a democratic leader.