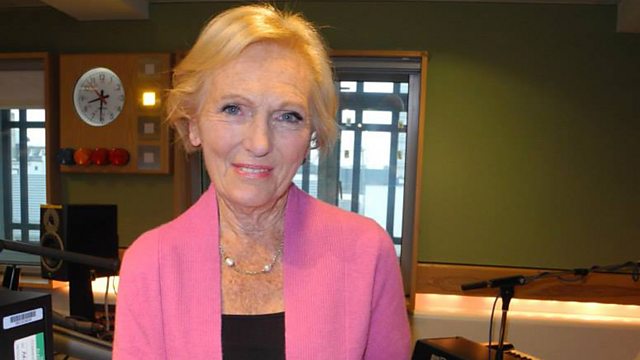 Mary Berry chats to Chris Evans
Queen of Cakes, Mary Berry joins Chris Evans for Breakfast, right in the middle of the Great British Bake Off, for a chat about her memoirs A Recipe For Life.
The domestic goddess first developed her cakey craft whilst at school, later deciding to leave to become a caterer! Since then she's published over 70 cookery books which have helped the nation become better bakers! She's now a foodie icon, and a fashionable one at that, with the Guardian naming her in the top 50 best-dressed over 50!