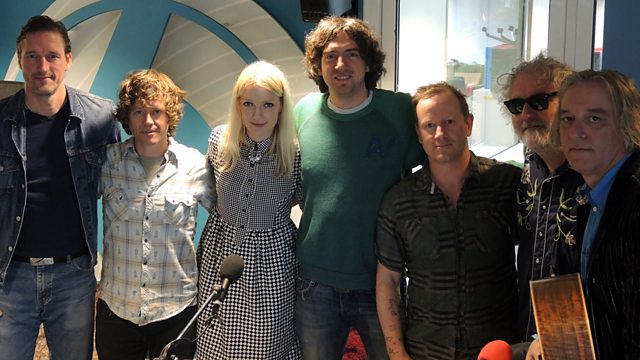 Tired Pony speak to Lauren Laverne
Tired Pony join Lauren Laverne to speak about their new album The Ghost of the Mountain.
Tired Pony are Gary Lightbody (Snow Patrol), Peter Buck (R.E.M.), Iain Archer (Snow Patrol, The Reindeer Section), Richard Colburn (Belle & Sebastian), Scott McCaughey, Troy Stewart and producer/multi-instrumentalist Garret "Jacknife" Lee. The band were originally put together by Lightbody to realize his long-standing ambition of making an Americana album.