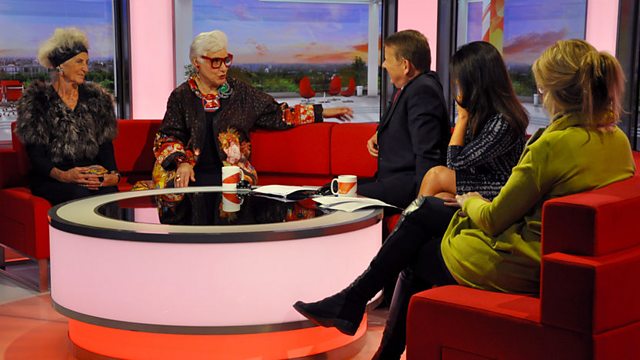 "Get out of your beige cocoon" How to grow old fashionably
Bridget Sojourner and Sue Kreitzman feature in a new documentary film, about six women with an average age of 80, who set out to redefine old age.
They were joined on the sofa by the film's director Sue Bourne.
Fabulous Fashionistas is on Channel 4 next Tuesday at 10pm.
Duration: