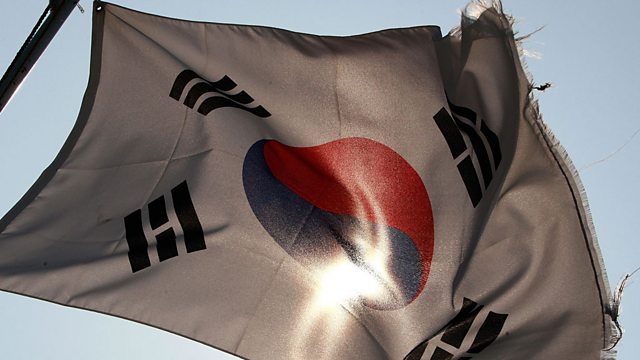 Korea Change?
We are in North and South Korea to hear if history has been made at the 2013 Asia Cup Interclub weightlifting championship. Dr Jung Woo Lee, lecturer in Sport and Leisure Policy at Edinburgh University and Jong Sung Lee, lecturer in Global Sports at Hanyang University in Seoul give their opinion.
We hear from David White from the Guernsey prison service. He lines up for The Prison Lions FC alongside inmates from Les Nicolles Prison. The football team is now competing in an open league on the island. So what role can sport play in rehabilitating prisoners? We go inside Sonder Omme prison in Denmark, subject of a pilot scheme using sport. We speak to inmates about the scheme and Kris Hermans who ran the project and compiled the research.
During the last game of last season US High School footballer Koni Dole broke his leg - a break so bad he needed the lower part of his right leg amputated, and yet he still made the starting line-up for the first game of this season!
As five more countries qualified for the World Cup in Brazil, a stark warning was issued about the likelihood of more trouble on the streets of Brazil. Eddie Cottle from The Building & Wood Workers' International union, talks about on the spiralling costs of the 2014 World Cup.
Will the launch of a new electric racing car at the Frankfurt motor show this week be the start of a revolution in both the sport and what we drive on the road? The BBC's Russell Hollett has seen the car and joins us - and we speak to Formula E's chief executive Alejandro Agag and Anand Chandrasekher from technology people Qualcomm.
Las Vegas is hosting this year's biggest boxing bout, but it is not all good news for Nevada. As the city swells with fight fans Ade Adedoyin has been taking a ride with the LVPD keeping the peace in this fighting city.
(Photo: South Korean national flag. Credit: Getty Images)
Last on
Sat 14 Sep 2013
10:06

GMT