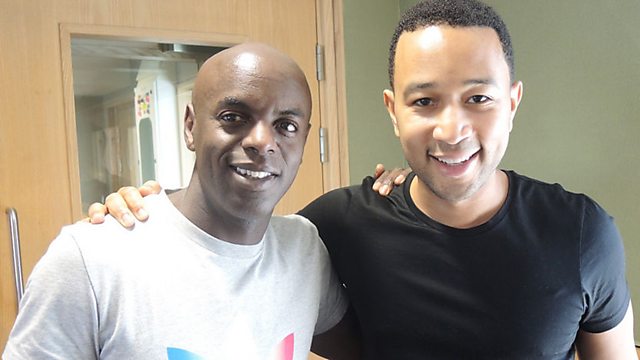 Full interview: John Legend co-hosts the show with Trevor Nelson
John Legend, nine-time Grammy Awards winner, catches up with Trevor Nelson.
The singer/songwriter drops by the studio to co-host the show with Trevor as his fourth studio album, 'Love In The Future' is released. The record features recent single 'Who Do We Think You Are' and the brand new follow-up 'Made To Love'.
John has worked with everyone from will.i.am and Alicia Keys to Lauryn Hill and Kanye West. He selects the songs that shaped and influenced his career, as well as sharing the star-studded stories behind them.