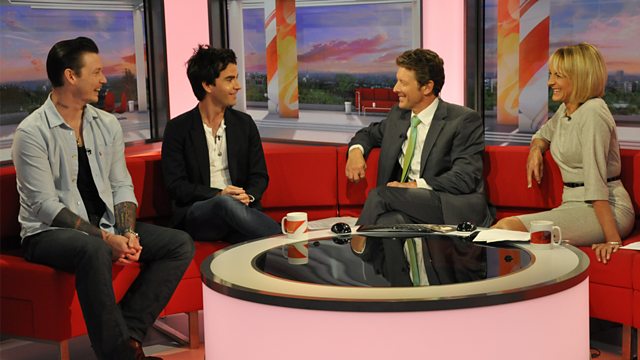 Up on the roof: The kids who inspired Stereophonics
Usually, hearing people climbing on the roof of our home would prompt a call to the police.
But when Stereophonics front man Kelly Jones heard the kids' story, it gave him the title for their latest album Graffiti on the Train.
They were clamouring over his house to get to rail tracks nearby so they could paint train carriages.
Kelly and Richard chatted with Charlie and Louise about their new work.
We Share the Same Sun, is out now