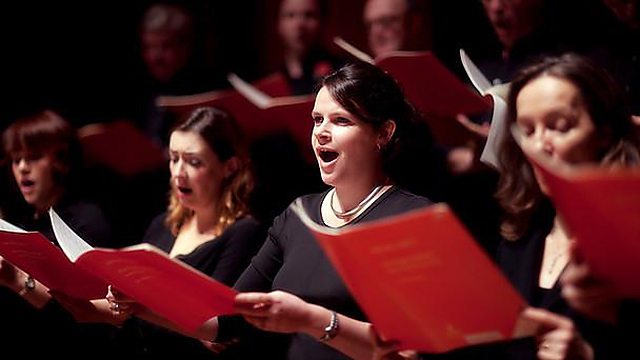 Britten: A Boy was Born - BBC Proms 2013
BBC Proms 2013 from the Royal Albert Hall, London.
David Hill conducts the BBC Singers and Choristers of the Temple Church in Britten's A Boy Was Born.
Presented by Christopher Cook.
Benjamin Britten's masterly Christmas work 'A Boy was Born' is one of his earliest compositions - completed when he only 19 - but is nonetheless a classic of the modern choral repertoire. Cast in, for choral music, the highly unusual form of a theme and variations, it's laid out for choirs of adult and treble voices. Brilliantly scored for its vocal forces, it counts as one of the most original works in the entire choral canon.
Duration: