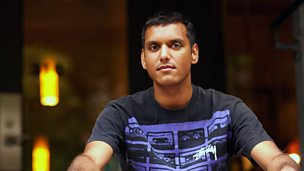 Canada's Imanos is in the mix!
Duration: 59:06
Canada's Imanos delivers you 13 world premieres in one mix!

Track list:
BANKS - Fall Over (Djemba Djemba Remix)
Diplo/Faustix/Imanos/Kai - Revolution
HAIM - The Wire (Faustix & Imanos Remix)
GTA - They Want
Kito/Reija Lee - Sweet Talk (Faustix & Imanos Remix)
Foxes - Youth (Faustix & Imanos Remix)
John Newman - Love Me Again (Sound Remedy Remix)
Kaskade - Atmosphere (Hook N Sling Mix)
Icona Pop - Girlfriend (The Chainsmokers Remix)
ANSOL/Ken Loi - Knock Down
What So Not - High You Are (Branchez Remix)
GTA/Henrix/Digital Lab/Dimitri Vegas/Like Mike/Mastiksoul/Dada - Hit Wakanda Forever (Benjamin Noise Trap VIP Bootleg)
Emoh Instead - Out To Dry (Original Instrumental)
Kaos - Follow Me
Grandtheft/Smalltown DJs - Flying
Ken Loi/Oskar/Kat Cobra - The Wall (Caveat Dubstep Remix)
De$ignated/Kyiki - Valentine (DAVEN Remix)
Sisqo - Thong Song (Shift K3y Bootleg)
Lana Del Rey - Summertime Sadness (Cedric Gervais RMX) (ETC!ETC! Trapped it! Rem)
This clip is from
The mysterious Trippy Turtle and Imanos share the week's mixing duties.
First broadcast: 01 Sep 2013