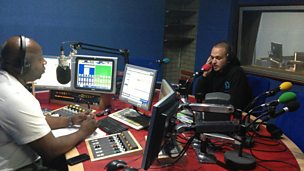 Raising money with rhymes for Alzheimers - Northampton
Duration: 04:29
Powerful and fragile – the mind is one of the most complex things we possess.
To lose it can be devastating for families - something Ryan Junior Matthews-Robinson, from South London, knows something about.
He performs under the name Ragz-CV and has raised more than four-thousand pounds for the Alzheimer's society in just over a year.
Ryan got involved with the organisation having seen the damaging effects the illness can have on his family members.
Available since: Mon 2 Sep 2013
This clip is from
Mark Dean presents Atlantic Soul on Fridays at 7pm and Inspirations on Sundays from 4pm.