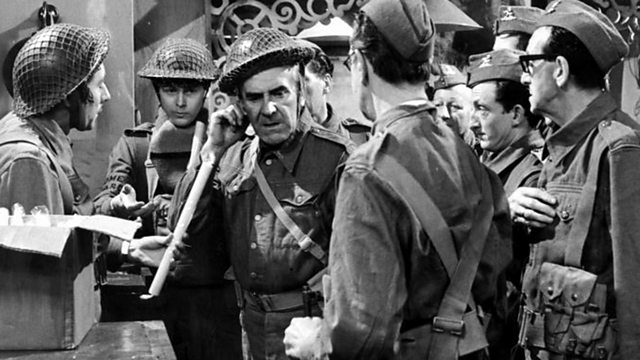 Captain Mainwaring is told to promote one of our heroes to the rank of Corporal.
Last on
How close to reality was the depiction of the Home Guard in the series Dad's Army?
Missing Episodes
In the 1960s and 1970s, recordings of television programmes were frequently wiped, so that the tapes could be used to store new material.
This is one of three episodes from series 2 of Dad's Army that are missing from the BBC's archives.
How Captain Mainwairing and Sgt Wilson got called up