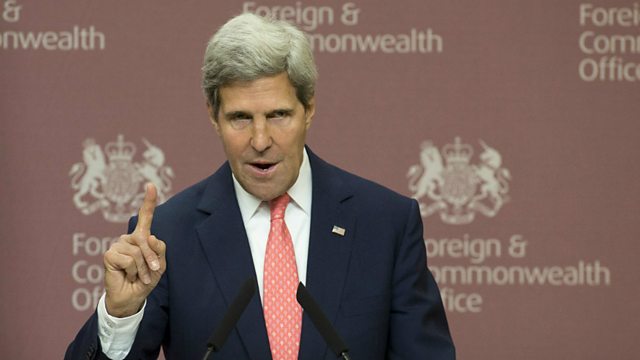 How to Sell a War; Russian Plan to Avert Syria Strikes
Listen in pop-out player
With opinions polls suggesting that many around the world are unconvinced of the need for strikes against Syria, how do governments such as the Obama administration turn round people's views? We also look at the feasibility of a plan from Russia that Syria put any chemical weapons under international control to avert the threat of U.S. military action.
Photo: U.S. Secretary of State John Kerry answers reporters questions on Syria at a press conference in London.
Picture: Associated Press.
Last on