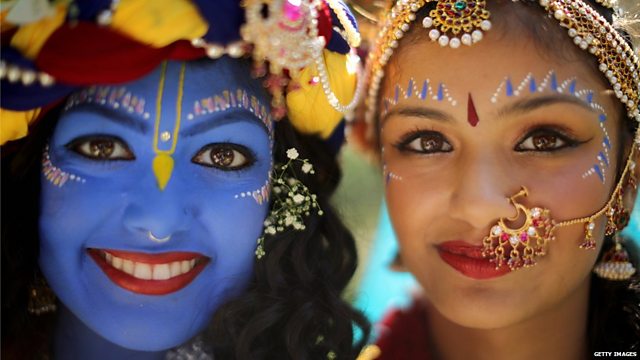 Janmashtami at Watford Manor
Up to 70 thousand worshippers are expected to celebrate Lord Krishna's birthday at Bhaktivedanta Manor in Watford by the end of the weekend.
Sunday marks the second day of Janmashtami celebrations - which this year are bigger than ever.
That's because it's exactly 40 years since Beatle George Harrison bought a home in the Hertfordshire countryside for the Hare Krishna movement.
BBC Asian Network's Chetan Pathak has been for a look.