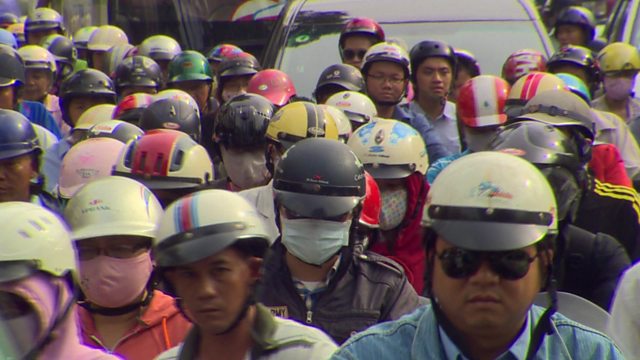 Vietnam - A Sim card with every motorbike
Vietnam, a place with economic growth greater than most Western countries, is a single-party communist state.
Forty years after the US began to withdraw its troops from Vietnam, it has a technology sector that is growing at a quick pace.
LJ Rich explores the country, on a motorbike fitted with an anti-theft Sim card.