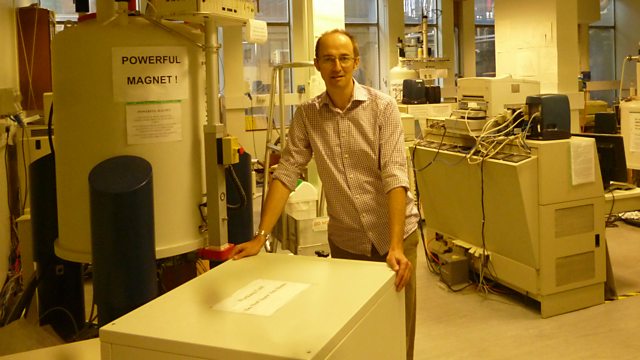 Nuclear Magnetic Resonance Spectrometer
The same scientific principles that are used in MRI scanners, to produce detailed scans of the human body, can also reveal how proteins fold themselves into 3D shapes.
Featured in...
Listen to a selection of clips from recent and upcoming programmes.

A collection of the scientific instruments featured on Inside Science.