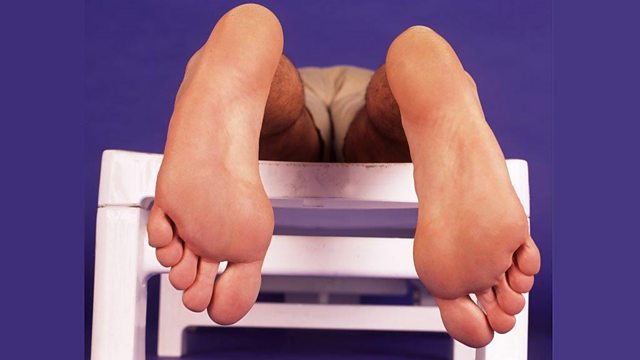 Do you have ape feet?
When we compare ourselves with other apes, we like to think we're unique. Not only due to our superior brain power, but also because of our distinctive anatomy, for example our feet which allow us to stand and walk upright.
Prof Robin Crompton, of the University of Liverpool, has shown that our feet are remarkably similar to our great ape cousins. Anatomist Prof Alice Roberts asks him whether some of us might have more ape-like feet than others.
Featured in...
Listen to a selection of clips from recent and upcoming programmes.

Discover interesting facts and remarkable discoveries in these gems from the past year.