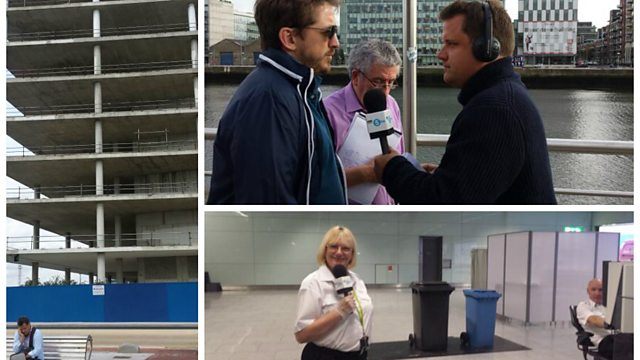 Dublin "one of the best places in Europe to start a company"
Connor Murphy, founder of tech firm Datahug, speaks to Dominic Laurie about why he started his business in Ireland. Economist professor Ray Kinsella speaks about corporation tax in the Republic of Ireland.
Dominic Laurie is reporting from five eurozone countries in five days just days after the news that it's come out of recession. The second place on his trip was Ireland.
Featured in...
Reporting from five eurozone countries; Portugal, Ireland, Greece, Cyprus and Germany.