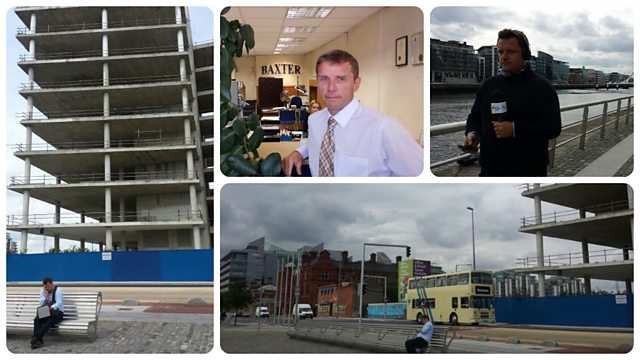 Dublin property market: "Experiencing a mini-boom"
Dearbhail McDonald, legal editor from the Irish Independent newspaper, tells Dominic Laurie that there has been improvements in the property market in upmarket areas of the city.
Dominic Laurie also talks to estate agent Damien Baxter, who says the residential housing market has also "rebounded" in the last six months; whereas Michael Kulity from the government funded Mortgage Advice and Budgeting Service explains that people are still "suffering" and "making sacrifices" whilst living with personal debt.
Dominic Laurie is reporting on the economy from five eurozone countries in five days, the second of which was Ireland.
Featured in...
Reporting from five eurozone countries; Portugal, Ireland, Greece, Cyprus and Germany.