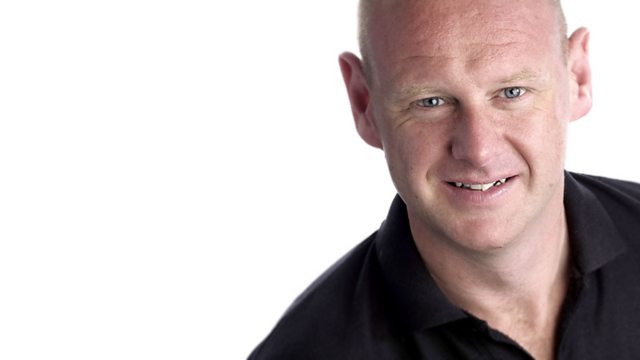 Southampton Boat Show
Neil visits the Southampton Boat Show and jumps on board Challenger 3 – one of the Tall Ships Youth Trust's training yachts.
And he hears about All Saints Dramatic Society's latest production.
Lena Samuels reviews another DVD. Hampshire county bowler Steve Whitehead brings us up to date with news and results from the bowls leagues, Chris Carnegy has some original and local poetry and there's a chance to help compile the A-Z playlist.
For those on the roads across the south of England, there is travel news as it happens. And a smile is promised as the weekend draws to a close.
Neil's Sunday evening programme is a mix of reviews and previews from the world of arts and culture, mixed with a selection of music that will leave you wanting more.
BBC Radio Solent offers a choice of listening on a Sunday evening. Neil is on 103.8 FM, AM and online. The Paul Miller Soul Show is on digital radio and online. And there's live coverage of Southampton v West Ham on 96.1FM until 1800.
Last on
A-Z Playlist - Professions
A Little Bit More – Dr Hooker and the Medicine Show
Beatles – Police Police Me
Canary In A Coal Miner's Hat – The Police
Doctor My Eyes – Jackson Browne
Ernie, The Fastest Milkman In the West – Benny Hill
Feel So Good – Jon The Dentist
Gonna Builder A Mountain – Matt Monro
Hello Trolly Dolly - Louis Armstrong
Ian Dury & The Blockheads – What A Waste Disposal Collector
Julie Driscol and Brian Auger – This Wheel's On Fire
Kid Creole and the Coconuts – Annie I'm Not Your Caddy
Lonnie Donnegan – My Old Man's A Dustman
Mike and the Mechanics – The Living Years
Neil Morrisey – Postman Pat
OMD – Maid of Orleans
Painter Man – Boney M
Quantum Jump – The Lone Arranger
Room In Your Heart – Living In A Boxer
Simon and Garfunkel – Baby Driver
Tenessee Ernie Ford – Sixteen Nuns
Up The Ladder With The Roofer - Supremes
Van Halen – Ice Cream Man
Watching The Detectives – Elvis Costello
XTC – Love on A Farmboy's Wages
You're My Best Friend - Queen
Zorba's Dance Teacher – Mikos Thoedorakis